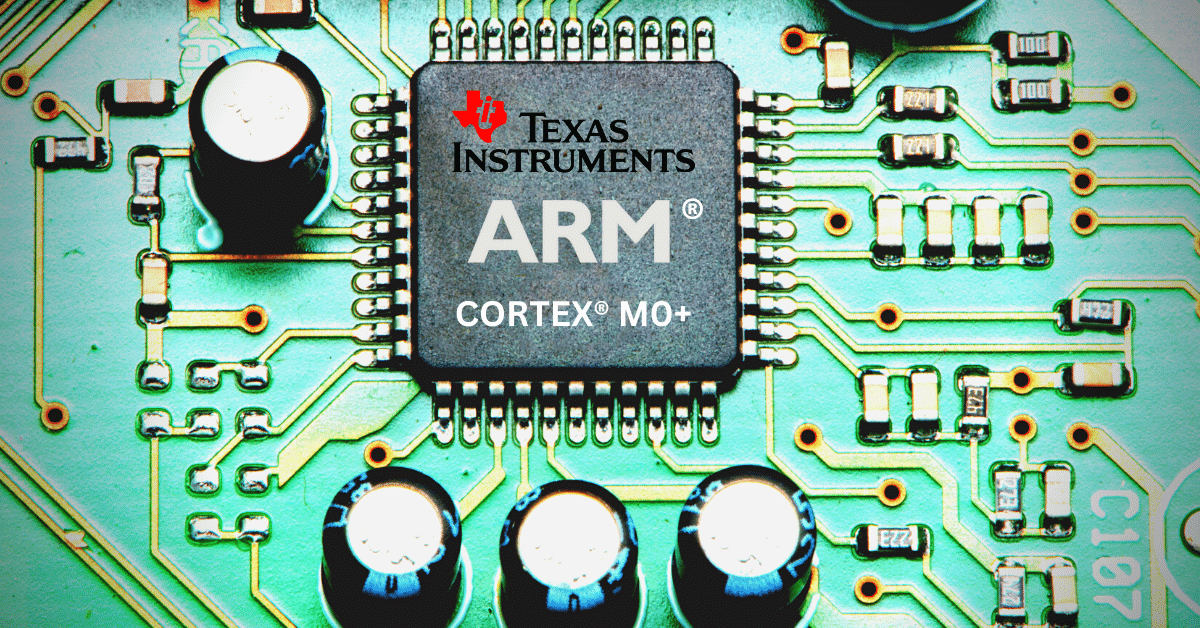 Texas Instruments (TI) made an announcement at the Embedded World conference that was nothing short of thrilling. With a bold move into the Cortex-M0 microcontroller market, TI has demonstrated its unwavering commitment to meeting the ever-changing needs of its customers.

This microcontroller architecture is in high demand for everything from consumer electronics to industrial automation, and TI's entry into this market will give designers many powerful, low-power options. The performance, scalability, and integration of these microcontrollers will be unmatched. This makes them among the best choices for even the most demanding applications.

TI is an established and trusted name in the chip manufacturing industry, known for providing top-quality products that are highly sought after in both digital and analogue designs. The company's long history of innovation and commitment to quality ensures that its products are always reliable, efficient, and user-friendly. With this move into the Cortex-M0 space, TI is once again demonstrating its dedication to meeting the needs of its customers and providing the best possible solutions.

As technology advances, the demand for high-performance microcontrollers will only grow. TI's entry into the Cortex-M0 market puts the company in an excellent position to capitalize on this trend and continue to be a leader in the industry for years to come. With a focus on innovation, quality, and customer service, TI is primed to meet the needs of its customers and drive the electronics industry forward.

In Thesis, we can attest to the versatility and reliability of TI's products. We have used TI parts in many designs, such as biopotential sensors, high-speed TIA circuits, and IoT RF modules. However, TI's product line goes far beyond these applications, offering a wide range of microcontrollers, amplifiers, sensors, and other electronic components that can be used across various industries and applications.

For instance, TI's microcontrollers are highly sought after in the automotive, industrial, and consumer electronics sectors, with various performance, power consumption, and integration capabilities to cater to different application requirements. Meanwhile, TI's amplifiers are renowned for their precision and low noise, making them ideal for medical devices, test and measurement equipment, and audio systems. Temperature and pressure sensors made by TI are also popular and used in many different places, like HVAC systems and medical devices.

TI's range of products has made it the go-to choice for designers seeking reliable, top-quality electronic components for their projects. Also, TI's focus on innovation and quality makes sure that its products are always ahead of the curve and meet the changing needs of the electronics industry. As TI ventures into the Cortex-M0 market, we can't help but be excited about the possibilities.
==========================================
Kickstart Your Product Idea
As your strategic product partner, THESIS is always ready to help you innovate and value-add on your products.
Contact us:
contact@onethesis.com
www.linkedin.com/company/onethesis