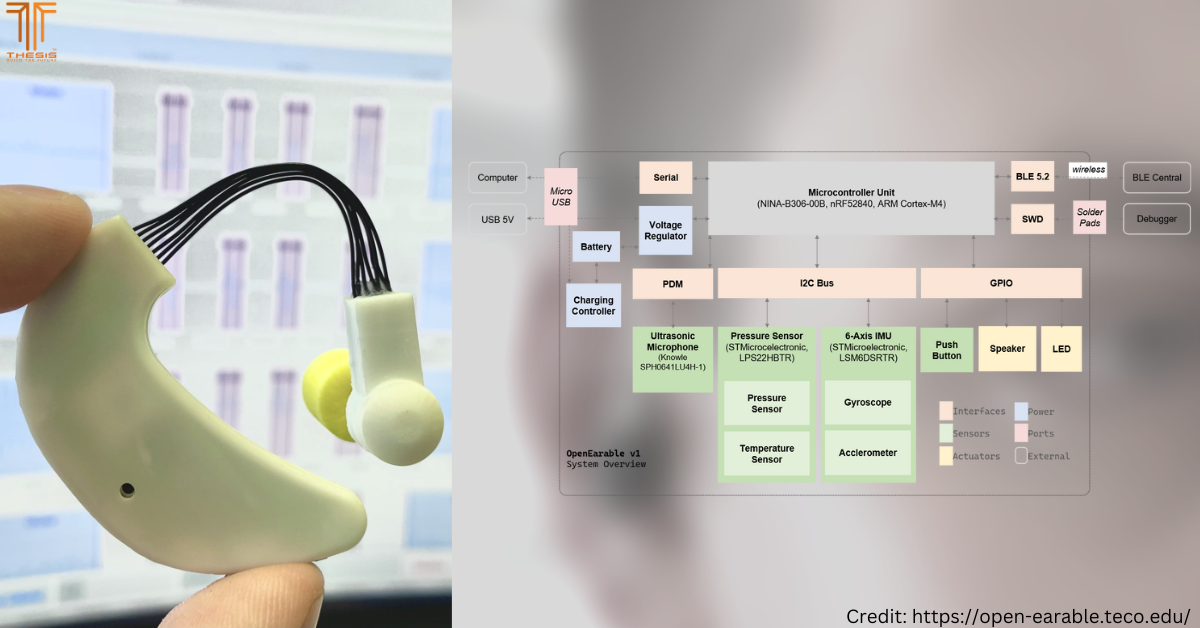 Openearable [https://open-earable.teco.edu/] is a state-of-the-art open-source "earable" platform using the Arduino Nano 33 BLE Sense ecosystem. It offers a flexible and modular approach to building "earable" devices, allowing developers to customize the device to their preferences effortlessly. The core module of the platform is based on the Arduino Nano 33 BLE Sense board, equipped with a Nordic nRF52840 microcontroller and a range of sensors. Additional functionalities can be added to the core module using expansion modules that can be layered on top of it. The platform has numerous applications in various domains, including healthcare, sports, and entertainment.
The Openearable platform is released under the MIT license, which permits commercial and non-commercial use, modification, and distribution. However, the license requires attribution back to the original author, ensuring that credit is given where it is due. This licensing model encourages collaboration and innovation while ensuring that the open-source community benefits from the work.
The platform can serve as a starting point for developers to create custom proprietary designs or enhance the open-source design to suit their needs. The platform's modular design and open-source nature make it easy to modify and add new functionalities, enabling companies to save time and resources by building upon the existing platform.
Thesis specializes in helping companies transition their existing concepts into unique products. Our team works closely with clients to meet their needs, offering personalized solutions tailored to each client's demands. The team has extensive experience in hardware and software development, enabling them to provide customized solutions.
In addition to enhancing existing concepts, Thesis helps clients develop new concepts from scratch. The team provides end-to-end solutions, from the initial concept to product design and development, prototyping, testing, and manufacturing. The team collaborates with clients throughout the development process to meet their unique needs and requirements.
==========================================
Kickstart Your Product Idea
As your strategic product partner, THESIS is always ready to help you innovate and value-add on your products.
Contact us:
contact@onethesis.com
www.onethesis.com
www.linkedin.com/company/onethesis
www.twitter.com/onethesistech
www.instagram.com/onethesis/
#appdevelopment #appdeveloper #appdevelopmentcompany #appdesign #appdesigner #appdevelopmentservices #softwaredevelopment #softwaredeveloper #softwaredesign #softwareengineer #softwarecompany #softwaresolutions #websitedesign #webdevelopment #webdeveloper #webdesigner #webdevelopmentcompany #webdesignagency #webdevelopmentservices #consultant #consultantservices #consultants #Productideation #Feasibilityevaluation #Developmentroadmap #Systemarchitecture #UIUXdesign #Conceptualisation #DevelopSchematic #DevelopPCB #DevelopEmbeddedsystem #DeployContractmanufacturing #DeployComponentmanagement #DeployBoxbuildassembly #DeployDFMoptimisation